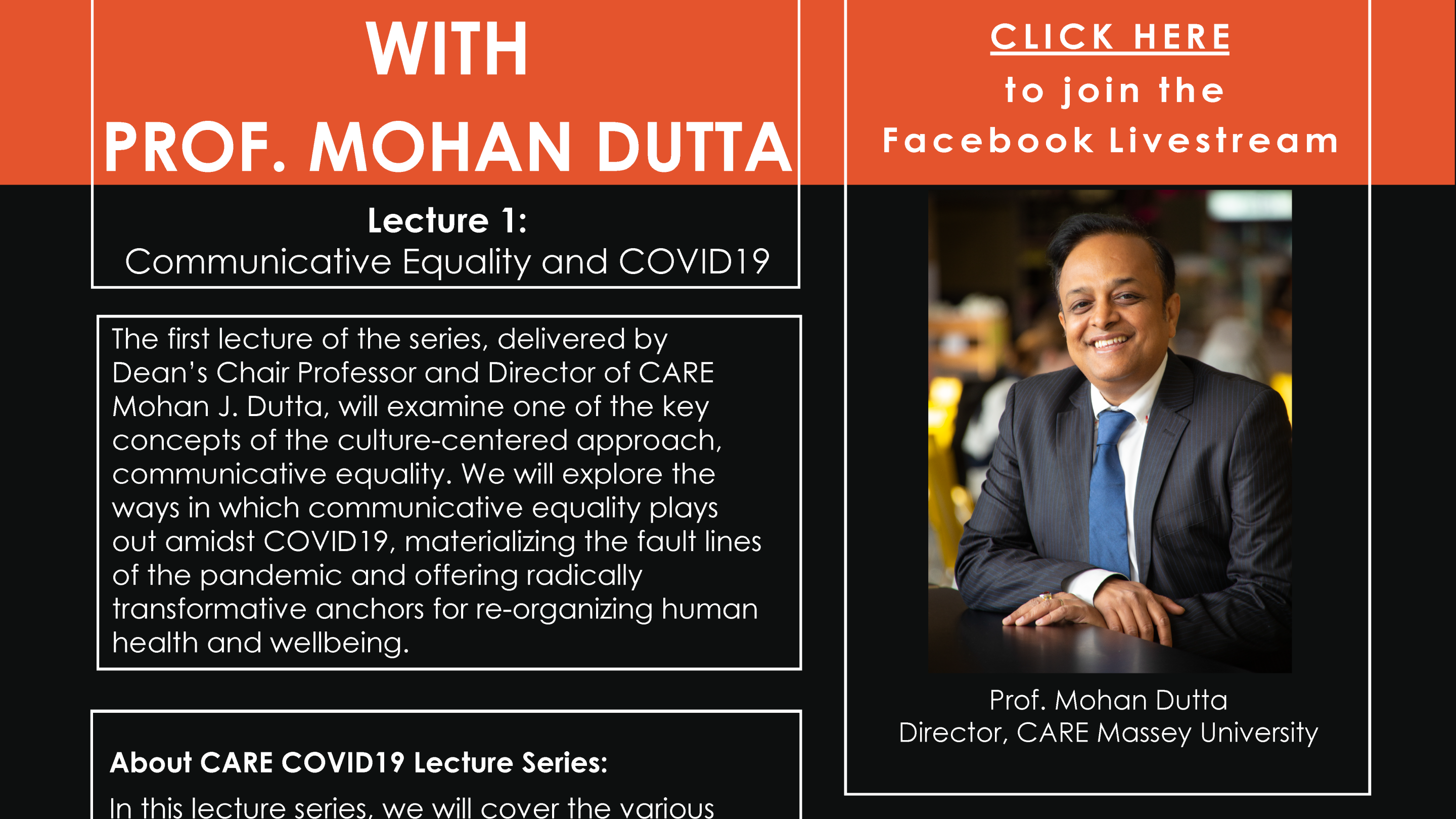 The first lecture of the series, delivered by Dean's Chair Professor and Director of CARE Mohan J. Dutta, will examine one of the key concepts of the culture-centered approach, communicative equality. We will explore the ways in which communicative equality plays out amidst COVID19, materializing the fault lines of the pandemic and offering radically transformative anchors for re-organizing human health and wellbeing.
About CARE COVID19 Lecture Series:
In this lecture series, we will cover the various aspects of health communication within the context of the Covid-19 pandemic. From strategies of risk communication, to community organizing, to systems of governance, to processes of structural transformation, we will explore the ways in which pandemic communication is constituted by the crisis and in turn, constitutes the crisis. Anchored in the key tenets of the culture-centered approach (CCA), the series will draw on lectures, conversations, and workshops with community organizers, activists, academics, and policy-makers across the globe.

More info on CAREMassey Facebook: https://www.facebook.com/CAREMassey/videos/239562410577249/