DYAH PITALOKA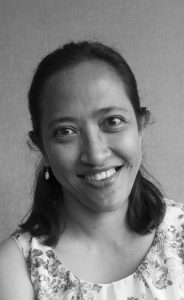 Dyah Pitaloka received her PhD in Communication, from the University of Oklahoma, USA in May 2014. She was a Fulbright scholar and had been teaching in the university in Indonesia for eight years prior to her PhD. Dyah won a Chevening Scholar and completed her Masters degree in Advertising and Marketing Communication at the University of Leeds, UK in 2001.
Her research and teaching interests include Health Communication and Culture, Gender and Health, Women's health and Social Change, Health Policy, Health Politics and Human Rights, Narrative of Illness, Ethnography, and Culture-Centered Approach to Health Communication. Her PhD dissertation entitled, "The Passive (Violence) of Harmony and Balance: Javanese Women's Lived Experienced with Type 2 Diabetes" explores the lived experiences of Javanese women with diabetes and their everydat life struggle in maintaining harmony and balance as wives, mothers, and members of the society.
Applying interdisciplinary approaches in communication, anthropology, and sociology in the study, her dissertation provides a rich and indepth stories of women with chronic ilnness and their contention between identity and power, womanhood and the concept of 'good mother', and management of diabetes. Dyah has published in international journal like Health Communication, and has a manuscript under review with Sociology of Health and Illness. She wrote an encyclopedia chapter with Sage on the topic of Cross-Cultural Competency in Communication. She also served as a reviewer for the Journal of Immigrant and Minority Health. Currently she working on few more journal papers and her doctoral thesis to convert it into a monograph.
Her research on Javanese women and diabetes was funded by the Fulbright SEA Fund and won the best Qualitative Dissertation Award from the University of Oklahoma in 2014. Back in Indonesia, Dyah work closely with few organizations focusing on health issues and health policy. In 2012 she and her team from Indonesia Family Health Association (PKBI) won a National research grant competition held by Indonesia National AIDS Commission (Komnas AIDS) to conduct a research on the sense meaning making process of condom use among male injection drug users.
---
ASHA RATHINA PANDI


Asha Rathina Pandi was previously a Postdoctoral Fellow (2013-2014) at the Asia Research Institute, NUS. She received her PhD in Sociology from the University of Hawaii at Manoa (UHM), USA, in 2011. She also holds a Master's degree in Urban Planning from University Technology of Malaysia, and a Graduate Certificate in Global Health and Population Studies from UHM.
Her research and teaching interests include digital media and society, social movements, social stratification and inequality, statistics, research methods, and health communication. Her PhD dissertation entitled "Blogging and Political Mobilization among Minority Indians in Malaysia" examined whether blogs can foster political mobilization among minority populations, for example, minority Indians in Malaysia. Aspects of her work appear in Journal of Development Studies and International Development Planning Review. She is currently co-editing a volume that focuses on cyber-(physical) urban connections in Asia and the Middle-East. As a Graduate Research Assistant previously, Asha was involved in several projects, namely, cancer literacy among Filipino immigrant women in Hawaii, intergenerational transmission of health beliefs and lifestyle practices in Asian and Pacific Islander families, elementary school childrens' savings program and caregiver's support.
In 2011, she worked as an Evaluation Specialist for the Pacific Center of Excellence for the Elimination of Disparities (Pacific CEED) in Hawaii, where she was entrusted to implement the online Performance Management Plan (PMP) that served as an evaluation framework to track and report progress related to cancer prevention and control in the United States Affiliated Pacific Island (USAPI) region. Prior to her PhD, Asha held a monitoring and evaluation position at the National Information Technology Council Secretariat in Malaysia.
---
JAGADISH THAKER ("JT")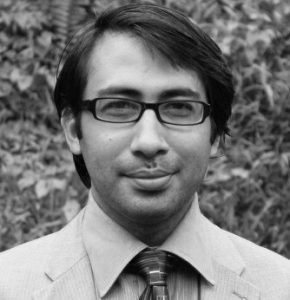 JT is a Postdoctoral Fellow at CARE. He received his Ph.D. from George Mason University's Health and Strategic Communication program for his research on the role of collective efficacy (perceptions of a group's collective abilities) in enhancing a community's adaptive capacity to the impacts of climate change.
His primary research interests are in the fields of health communication, climate change communication, media content analysis, and strategic communication campaigns. JT also holds a master's degree in English literature from University of Hyderabad.
JT was previously a Graduate Research Assistant on a National Science Foundation grant, examining American broadcast meteorologists' best practices to communicate climate science. He also worked with Dr. Anthony Leiserowitz (Yale University) on Climate Change in the Indian Mind, the first national sample survey of Indians' beliefs, attitudes, and policy support about climate change, and other sustainability issues. He co-authored two reports: Climate Change in the Indian Mind and Global Warming's Six Indias. JT also co-authored a paper that was awarded the top student award in the Applied Communication Division in the 2010 National Communication Association (NCA) conference.
Prior to his Ph.D. degree, JT worked as an English compere at All India Radio, and as a copywriter in many advertising agencies. He also taught English in Nizam College, his alma mater.
---
KANG SUN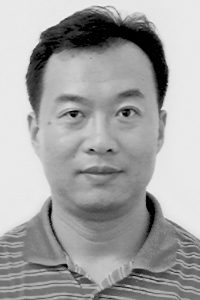 Kang Sun received his Ph.D. from the School of Media and Communication at Bowling Green State University (BGSU), Ohio in 2012. His dissertation examined how a globalized political economy, the trans-local mobility of people, and the spatial arrangements in cities all participate in the social construction of the identity of peasant workers as China's new working class. It explores how China's historical and geographical changes have seeped into working class' everyday identity-making within the framework of a globalized manufacturing industry in the Chinese coastal city of Shenzhen, Guangdong Province. Kang also holds a master's degree in Scientific and Technical Communication (S&TC) at BGSU.
Before his education in the US, Kang taught English for four years at Xi'an International Studies University and worked for one year in the Shaanxi Provincial Bureau of Education in China. Kang's primary research interests include health communication, modernization and urbanization, migration, working class, and labor, material and social space, and political economy and development communication. While he frequently draws from critical intellectual heritages including cultural studies, cultural geography, Marxism critique of political economy, and development studies, he endeavors to integrate these into a joint force to improve the lives of marginalized social groups and promote structural changes in society.
Kang sees health as a discourse embedded with power hierarchies and structural inequalities. He sees deconstructing such hierarchies and inequalities, and promoting local communities' agency development as inseparable in formulating social change.
---