CARE: Center for Culture-Centered Approach to Research and Evaluation is proud to invite all to join our livestream event: Pluralism, Secularism, & Democracy: Gandhian Dialogues on 'Gandhi Jayanti'.
Join us for what will be a great reading session – with a stellar panel! Live on Facebook on 2nd October 2021 from 6.30 pm NZDT onwards.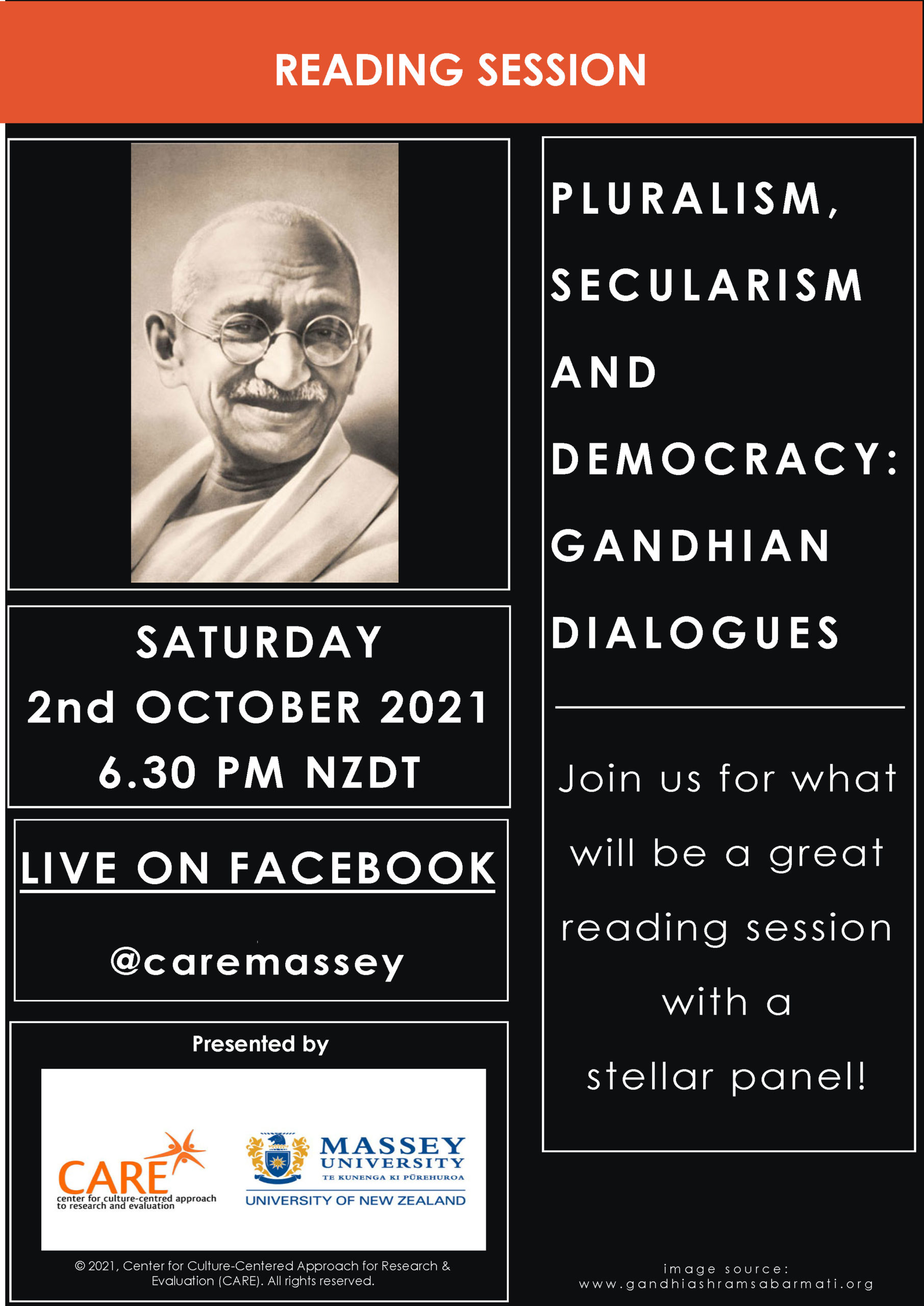 Gandhi Jayanti is celebrated on 2nd October every year to mark the birth anniversary of Mohandas Karamchand Gandhi, who is famously known as Mahatma Gandhi.
Facebook Livestream Link : https://www.facebook.com/CAREMassey/videos/550890082664451
#Pluralism #Secularism #Democracy #GandhianDialogues #MahatmaGandhi #GandhiJayanti #CAREMassey #MasseyUni