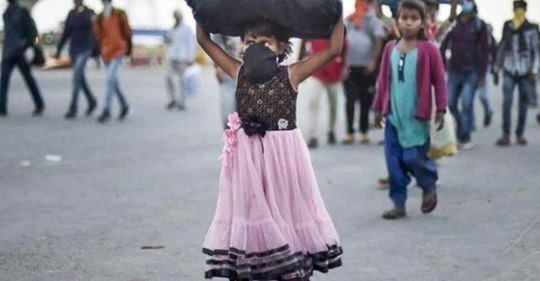 Article: COVID19 – India's Underclasses and the Depravity of Our Unequal Societies
"It takes a pandemic to render visible the deep inequalities that make up the highly unequal societies we inhabit. As pandemics go, the power of COVID19 lies in its mobility, along the circuits of global capital, picked up and carried by the upwardly mobile classes feeding the financial and technology hubs of capital.
The irony of neoliberal globalization lies in the disproportionate burden of accelerated mobilities borne by the bodies of the poor at the global margins. The poor, whose bodies are the sites of neoliberal extraction, are also the bodies to be easily discarded when crises hit.
The images of throngs of people, the poor, now expelled from their spaces of precarious work at the metropolitan centers of financial and technology capital, spaces that are projected as the poster-models of mobility in development propaganda, walking on the long walk home, are circulating across our mobile screens.
Images of a migrant worker dead after the gruelling walk home, a mother pulling her daughter as they try to make their way home, a young man bursting into tears at the sight of food, a father walking as he carries his sleeping daughter on his shoulders, crowds of workers waiting in long lines to board buses, these are the faces of the unequal India made visible by COVID19.
These images of emaciated men and women, with little children, carrying pots, torn down bags and dilapidated beddings on their heads, walking on the roads and highways that form the infrastructures of the new India are haunting reminders of the masses of displaced people expelled by wars, riots, genocides, and famines."
By: MOHAN J.DUTTA | 29 MARCH, 2020
Source:https://www.thecitizen.in/