Richard M Torres
Honours in Media Studies, Massey University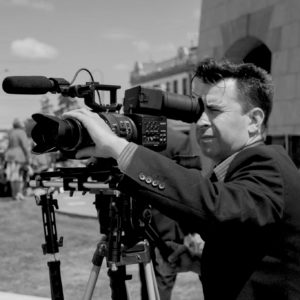 Richard M Torres is a former US Marine from Los Angeles, California. In 2006, he graduated Massey University with Honours in Media Studies.
He is a multi-award winning filmmaker and a recognised cameraman, editor, and video journalist for TVNZ, Te Karere, Mediaworks (TV3), and Māori Television.
Richard decedents are Navajo/Hopi (Native Americans) and Mexican.