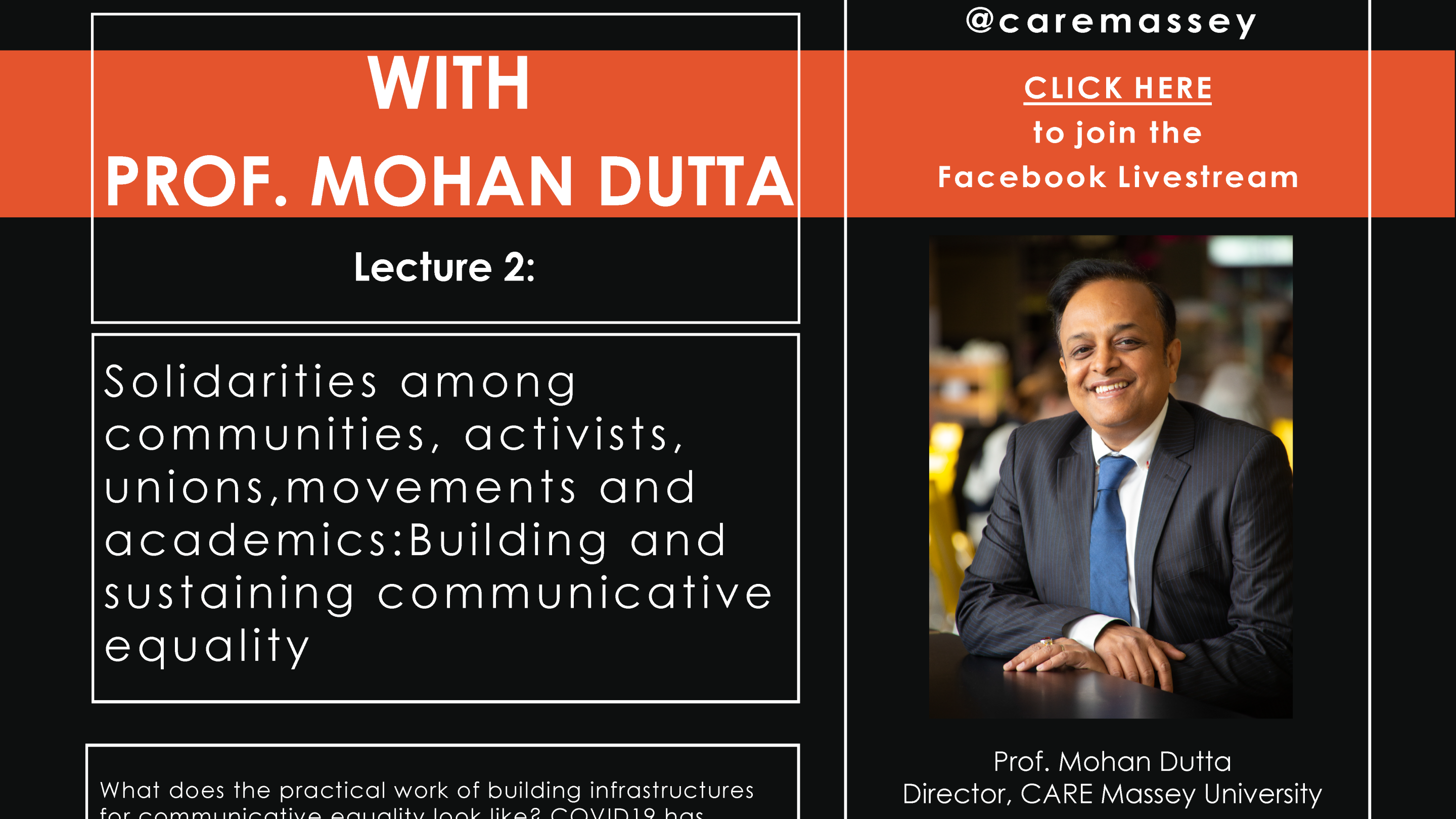 What does the practical work of building infrastructures for communicative equality look like? COVID-19 pandemic has made visible the entrenched inequalities across the globe that are systematically erased. Moreover, its trajectory as well as the interventions created to address it have further exacerbated inequalities within societies. In this backdrop, what does the ongoing work of building and sustaining communicative equality look like? This talk will outline the concept of solidarity as a framework for organizing relationships among academics, activists, unions, movements, and communities. It will argue that solidarity works as a de-centering anchor, one that destabilizes the hegemonic categories of knowledge production, instead placing the labour of theory work amidst the struggles for equality. Based on the various forms of activist interventions carried out by CARE, Prof. Mohan Dutta examines the various strategies for building and sustaining solidarities, focusing on the necessary work of transforming the academe amid COVID-19 pandemic.
About CARE COVID19 Lecture Series:
In this lecture series, we will cover the various aspects of health communication within the context of the COVID19 pandemic. From strategies of risk messaging, to community organizing, to systems of governance, to processes of structural transformation, we will explore the ways in which communication is constituted by the crisis and in turn, constitutes the crisis. Anchored in the key tenets of the culture-centered approach (CCA), the series will draw on lectures, conversations, and workshops with community organizers, activists, academics, and policy-makers across the globe.
Visit our Facebook page to view to full lecture series: www.facebook.com/CAREMassey/