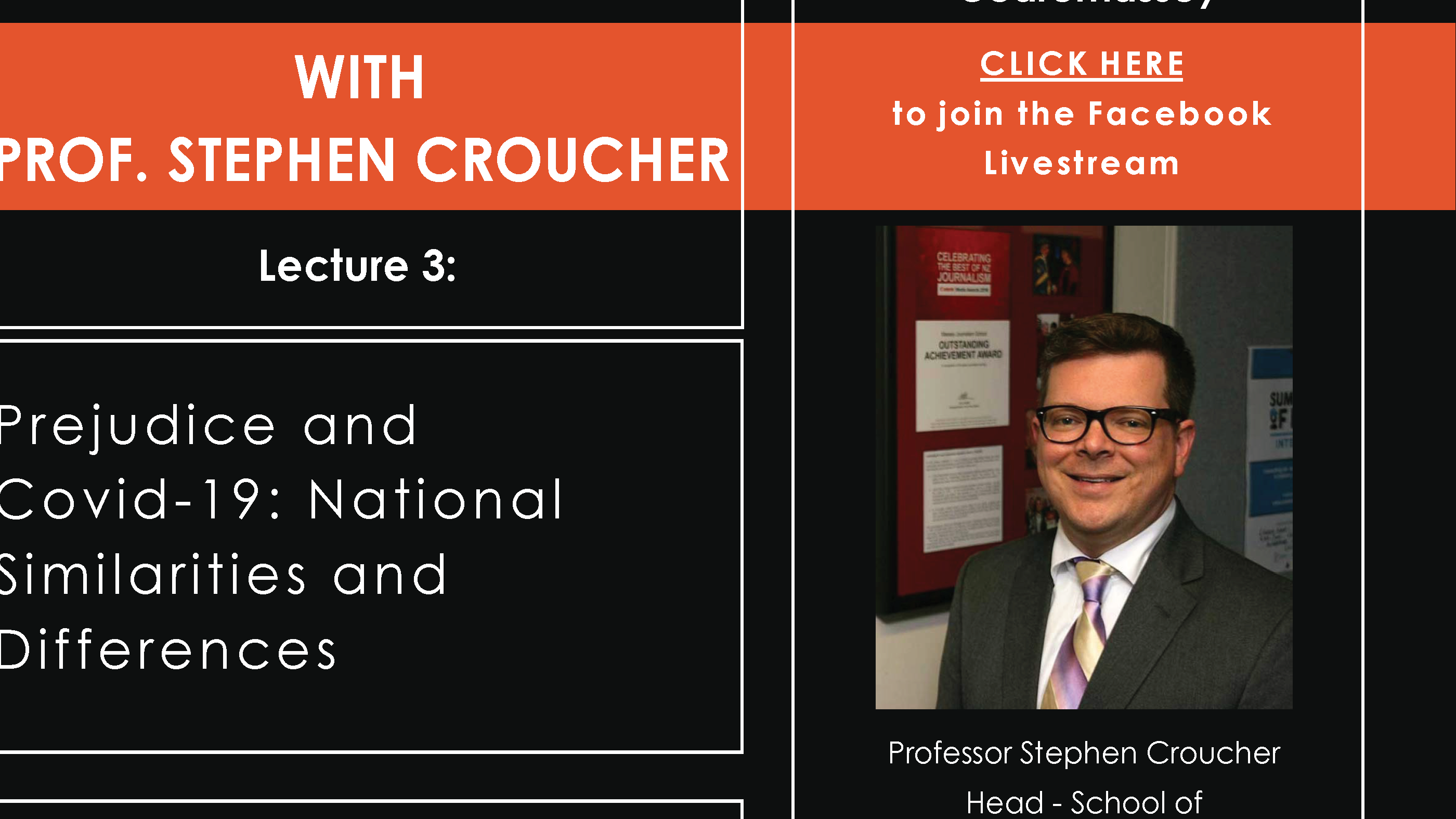 The Covid-19 outbreak has brought increased incidents of racism, discrimination, and violence against varied minority groups: "Asians" in the United States and many European nations, "ultra Orthodox Jews" in Israel, "Jews" in the Palestinian state, and "foreigners" in some European nations. In the US for example, since January 2020, many Asian Americans have reported suffering racial slurs, wrongful workplace termination, being spat on, physical violence, extreme physical distancing, etc., as media and government officials increasingly stigmatise and blame Asians for the spread of Covid-19. Thus, using integrated threat theory (ITT) as a framework, Prof. Stephen Croucher explores how prejudice has manifested during the Covid-19 crisis with various minority groups being blamed for virus and its spread. In addition, the discussion will report on preliminary results of an ongoing multi-national study examining prejudice and Covid-19 in the US, Spain, Italy, and New Zealand.
About CARE COVID19 Lecture Series:
In this lecture series, we will cover the various aspects of health communication within the context of the COVID19 pandemic. From strategies of risk messaging, to community organizing, to systems of governance, to processes of structural transformation, we will explore the ways in which communication is constituted by the crisis and in turn, constitutes the crisis. Anchored in the key tenets of the culture-centered approach (CCA), the series will draw on lectures, conversations, and workshops with community organizers, activists, academics, and policy makers across the globe.

Watch the full lecture here: https://www.facebook.com/CAREMassey/