Activist Tāme Iti to take up residence at Massey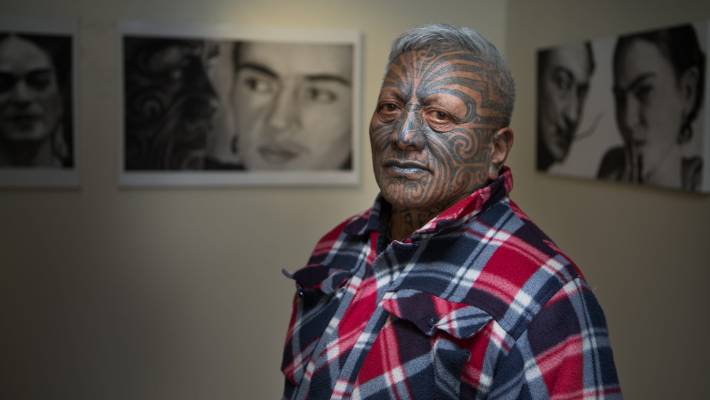 Well-known Māori activist Tāme Iti will be Massey University's next activist in residence.
He will be on the Palmerston North campus from March 18 to 22 as the activist in residence, a programme where an activist shares ideas with academic staff.
The purpose of the programme is to generate knowledge and an activist brings in different experiences.
The theme of Iti's residency is "decolonising ourselves – indigenising the university".  He will hold a public talk, workshop, and release a paper. All events are open to the public.
Iti will be hosted by the Centre for Culture-Centred Approach to Research and Evaluation, which is a research centre within the school of communication, journalism and marketing, and the Massey business school.
Professor Mohan Dutta, director of the centre and dean's chair of communication, said Iti's residency would empower the voices of the marginalised.
"Tāme's knowledge and expertise provide key theoretical anchors for us to critically engage and interrogate colonisation and racism, and the structural conditions that reproduce inequality," Dutta said.
He said this semester the centre was exploring inequality in health and wellbeing.
"Tāme's name came up because of his work in communication opportunities and opportunities of voicing particular claims and how those will translate into inequality in outcomes, and in health and well being."
As part of the theme, Tāme Iti said it was important to "know your enemy – hongi hongia te whewheia".
"The enemy out there, and the enemy internally – in ourselves," he said.
The centre hosts a different activist in residence each month.
Activist and former Green Party MP Sue Bradford was the first activist in residence in October.
Bradford worked with Dutta on a paper about the partnership between academics and activists in struggles of the oppressed.
Dutta brought the centre with him to Massey from the National University of Singapore. He is a leading scholar for health communication and is a researcher of indigenous rights and activism.
READ MORE: Sue Bradford takes up residence as Massey University's activist
Source:  Stuff Limited
Article & Image Source: https://www.stuff.co.nz/manawatu-standard/news/111056676/activist-tme-iti-to-take-up-residence-at-massey