Date: Thursday, 20 Feb 2020 Time: 12pm – 1pm
Location: BSC 1.06 CARE Lab, Manawatu campus. Massey University
RSVP: https://www.facebook.com/events/1526896230798430/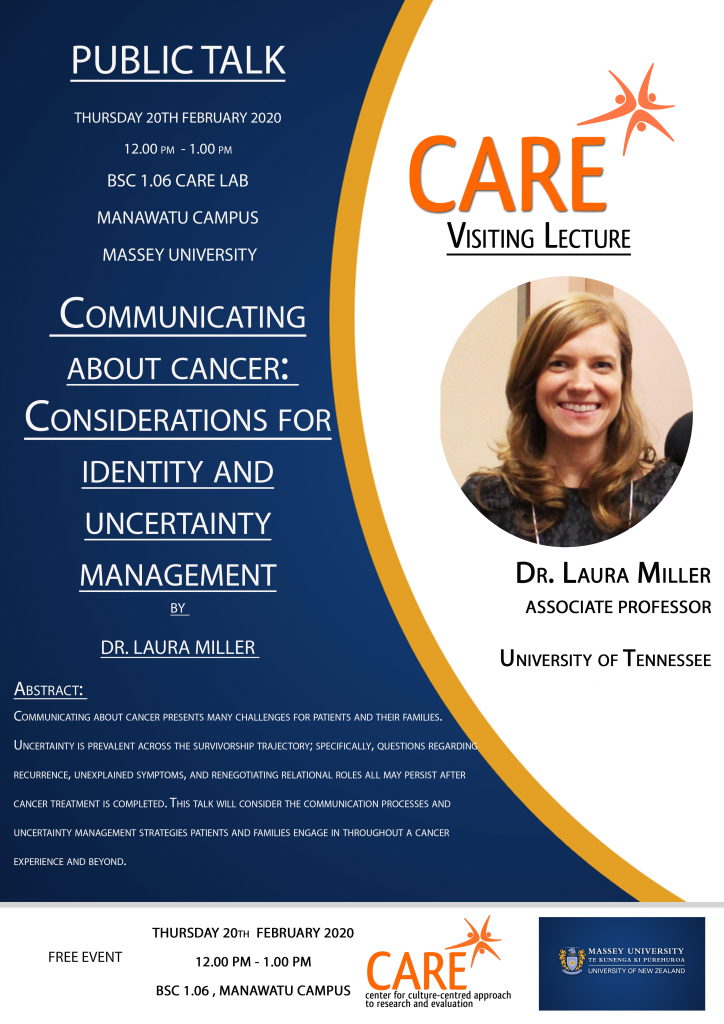 Talk Abstract:
Communicating about cancer presents many challenges for patients and their families. Uncertainty is prevalent across the survivorship trajectory; specifically, questions regarding recurrence, unexplained symptoms, and renegotiating relational roles all may persist after cancer treatment is completed. This talk will consider the communication processes and uncertainty management strategies patients and families engage in throughout a cancer experience and beyond.
Short Bio:
Laura Miller received her PhD from the University of Illinois at Urbana-Champaign. She is currently an Associate Professor in the School of Communication Studies at the University of Tennessee in the USA. Her works explores how individuals communicate about health, how families communicate support amid health stressors, and how illness-related uncertainty is managed. She is passionate about global education and has taught in Beijing, Dublin, and Sydney.