ISSUE2. (NOVEMBER 2018) 
Dr. Sue Bradford & Prof. Mohan Dutta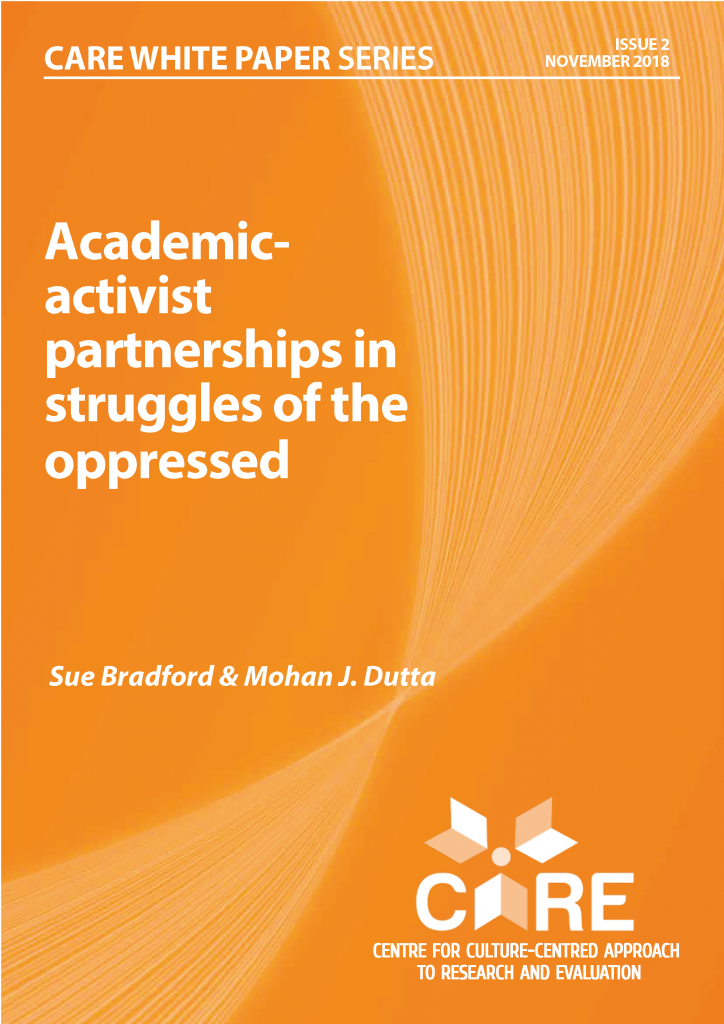 In this advocacy brief, we examine the transformative capacity of collaboration between academics and activists offering a pivotal anchor for local-national-global resistance. In the white paper on academic-activist partnerships,
Dr. Sue Bradford and Professor Mohan Dutta draw from their journeys in academia and activist organizing to
examine the intersections, synergies, challenges to, and lessons for academic activist partnerships. Questioning
the meaning of collaboration and the nature of collaborative spaces in social change, the authors offer a
conceptual framework for collaboration that joins in solidarity with the struggles of the oppressed.
Bradford, D. and Dutta, P. (2018). Academic-activist partnerships in struggles of the oppressed. CARE WHITE PAPER SERIES, (Issue 2).