Kia ora koutou,
As we begin this new semester we are pleased to announce that we have 2019's First Activist-In-Residence at CARE
from 27th February-1st March at Manawatu campus.
Our theme for this semester for our Activist-in-Residence series is "Anti-racist Interventions!"
Our first activist-in-residence is the Singapore activist Sangeetha Thanapal, whose work on Chinese privilege has
intervened into the racist structures of Chinese imperialism. Here is a link to her website: http://kaliandkalki.com/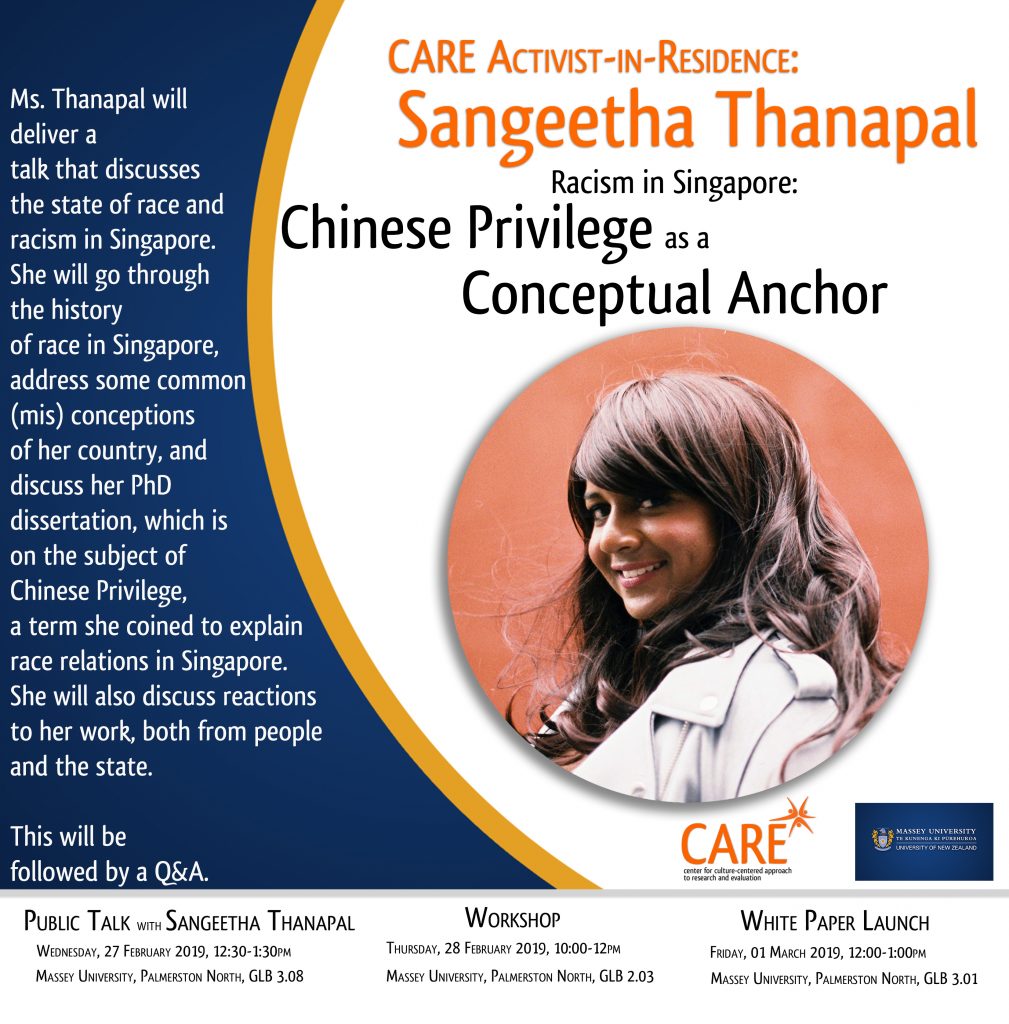 She was recently interrogated and issued warning by Singapore Police for her anti-racist work under the colonial anti-sedition law:
https://www.straitstimes.com/singapore/courts-crime/activist-sangeetha-thanapal-issued-stern-warning-for-facebook-post-that
Prof. Mohan Dutta  will be working with Sangeetha to share some of CARE's ongoing work with racist structures that marginalize
Indians in South-east Asia and strategies for race-based activism. She will be presenting a Public Talk, Workshop and Whitepaper during her residency at CARE.
More event specific details to follow shortly.
Click on the url link for media related articles on Sangeetha Thanapal