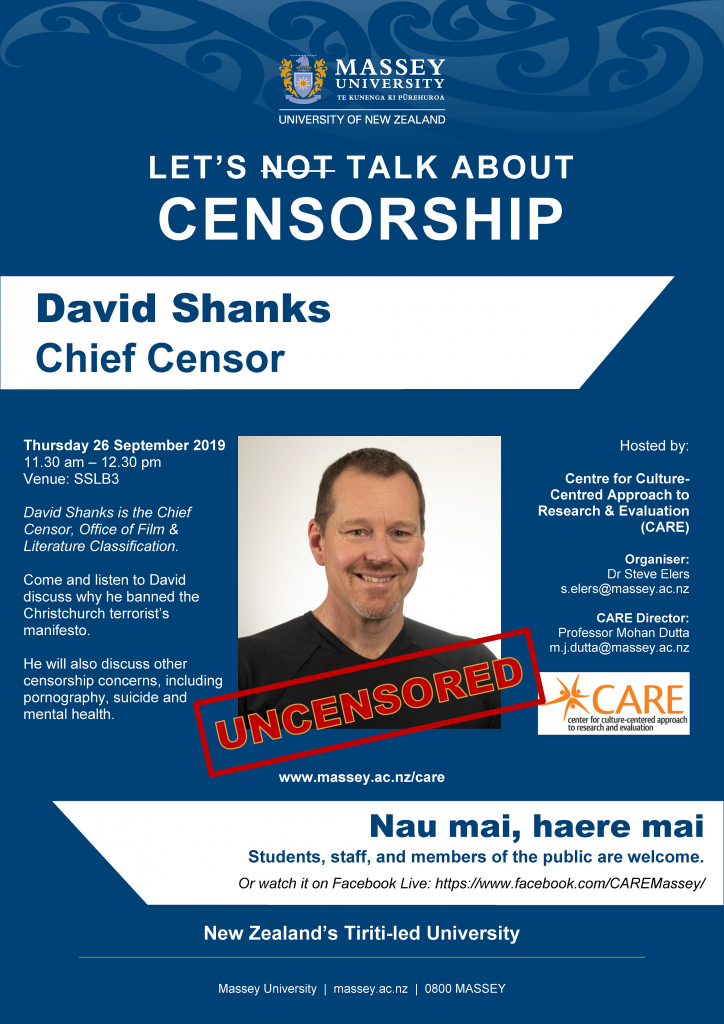 Title: LET'S NOT TALK ABOUT CENSORSHIP
by DAVID SHANKS, Chief Censor
Date:  Thursday 26 September 2019
Time: 11.30 am – 12.30 pm
Venue: SSLB3 (Social Sciences Lecture Block), Palmerston North, Massey University.
Abstract: David Shanks is the Chief Censor, Office of Film & Literature Classification. Come and listen to David discuss why he banned the Christchurch terrorist's manifesto. He will also discuss other censorship concerns, including pornography, suicide and mental health.David is a senior public servant who has held roles as chief legal officer and a number of acting deputy chief executive positions. Most recently, David was Director – Health and Safety and Security at the NZ Ministry of Education.
Facebook livestream details will be shared on @CAREMassey a week prior to the event.
Follow us on our social media platform for more details:
Facebook : @CAREMassey
Twitter: @CAREMasseyNZ
Youtube:@CAREMassey