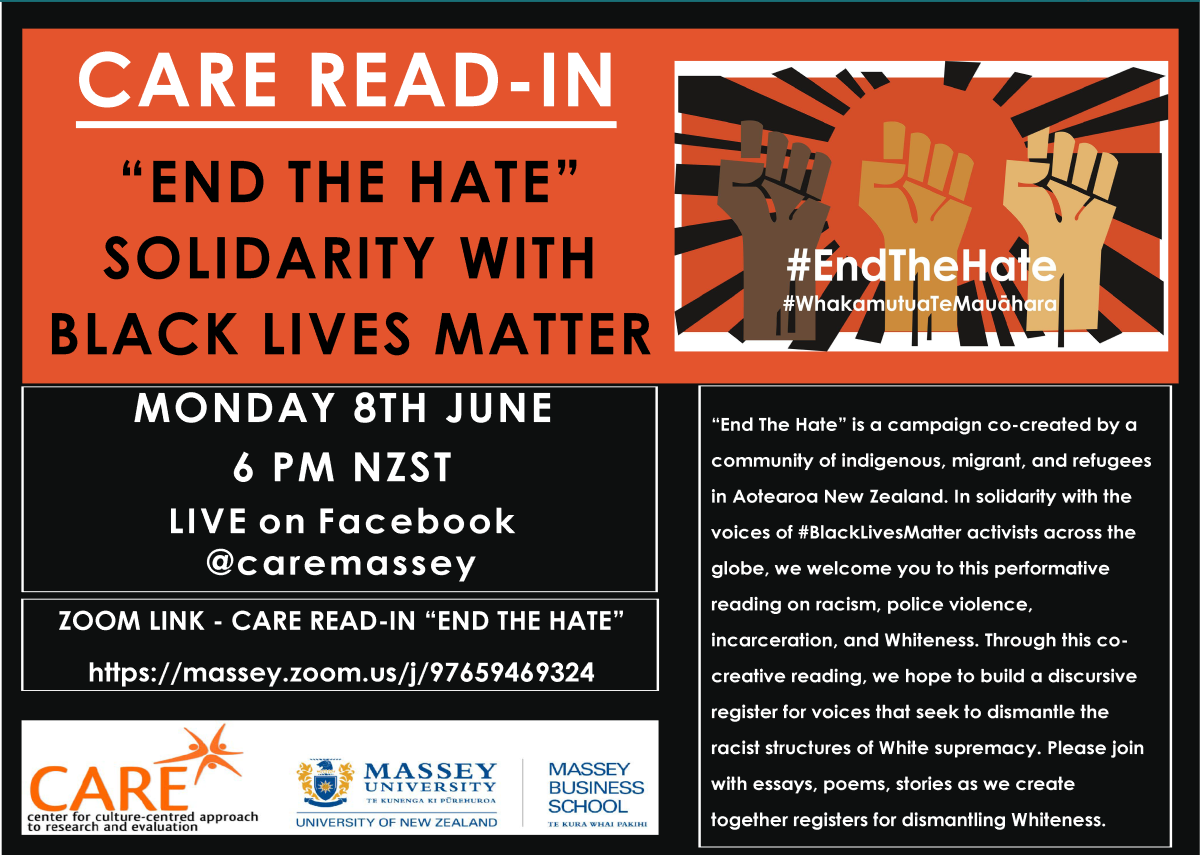 Come and join us for this open for all online-event at CARE: Center for Culture-Centered Approach to Research and Evaluation for CARE Read-In: "End the Hate" Solidarity with Black Lives Matter.
Date: Monday, 8th June @ 6PM NZST via Zoom
To Participate in the Read-In on Zoom click on the link: https://massey.zoom.us/j/97659469324
Note: The Waiting Room will open 10 minutes prior to the broadcast
Facebook Live Link: https://www.facebook.com/CAREMassey/posts/3769401759742868
About the event: "#EndTheHate" is a campaign co-created by a community of indigenous, migrant, and refugees in Aotearoa New Zealand. In solidarity with the voices of #BlackLivesMatter activists across the globe, we welcome you to this performative reading on racism, police violence, incarceration, and Whiteness. Through this co-creative reading, we hope to build a discursive register for voices that seek to dismantle the racist structures of White supremacy. Please join with essays, poems, stories as we create together registers for dismantling Whiteness.
#Solidarity #BlackLivesMatter #EndTheHate
#CAREMassey #MasseyCJM #MasseyUni