CARE Activist In Residence Public Talk: Organising gig workers in Aotearoa: successes, challenges and strategies for the future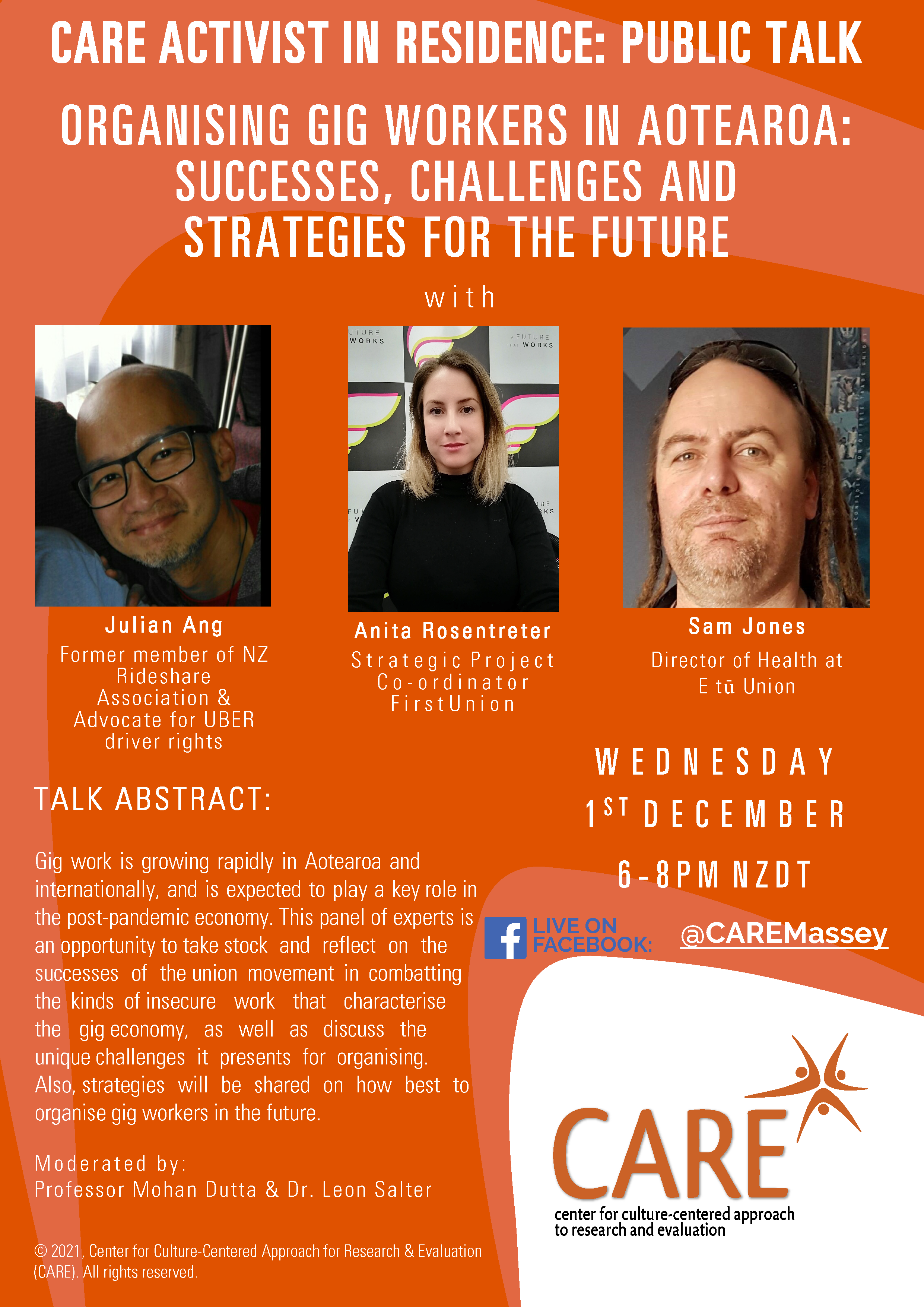 with Anita Rosentreter – Strategic Project Co-ordinator,
First Union Sam Jones – Director of Health at E tū Union
Julian Ang – Former member of NZ Rideshare Association & Advocate for Uber driver rights
Wednesday, 1st December @ 6 – 8pm NZDT
LIVE ON FACEBOOK: https://www.facebook.com/CAREMassey/videos/590942195262842
Facebook Events: https://www.facebook.com/events/249167717206923
Follow us on Facebook: @CAREMassey
RSVP Here: https://forms.office.com/r/PiWKUU4bAz
Link to CARE website: www.carecca.nz
TALK ABSTRACT:
Gig work is growing rapidly in Aotearoa and internationally, and is expected to play a key role in the post-pandemic economy. This panel of experts is an opportunity to take stock and reflect on the successes of the union movement in combatting the kinds of insecure work that characterise the gig economy, as well as discuss the unique challenges it presents for organising. Also, strategies will be shared on how best to organise gig workers in the future.
Moderated by Professor Mohan Dutta & Dr. Leon Salter
© 2021, Center for Culture-Centered Approach for Research & Evaluation (CARE). All rights reserved.